OK...they say the first step in dealing with an addiction is admitting you have one. Here goes: I am addicted to digi-scrapping and all things Jessica Sprague. There. I said it. Somehow I feel slightly giddy instead of like I need an intervention.
With that thought in mind....I got the chance to play with Liv Esteban's magical new creations - scrumptious digi papers with fun paint splatters and textured paint swashes. Here's the first of many LOs I'll be making with these awesome backgrounds: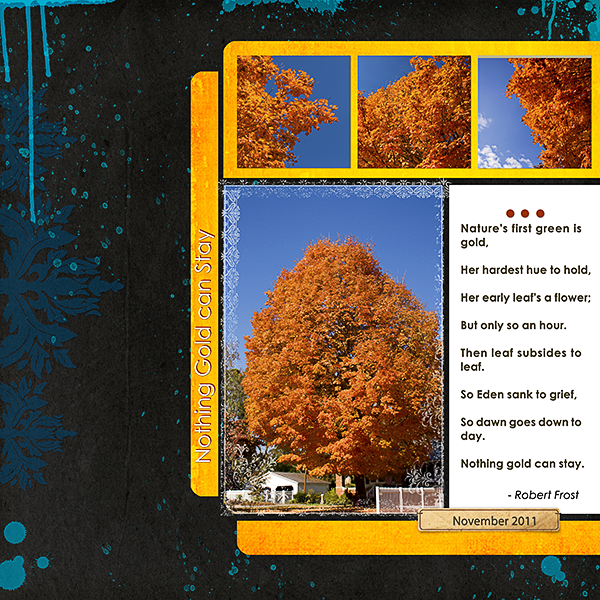 Papers: LivE Designs - Painted Play Splats & Painted Paper Swishes
Template: JSprague 1.10
Font: Century Gothic
So....you want some fun paint stuff to play with, too? Then click
HERE
to get yours - they'll be available first thing Monday - enjoy!
Don't forget about the awesome new FREE CLASS taught by the divine Ms. Jessica Sprague herself - join us at the Spraground on November 29 for a class on Inspiration. Jes' classes are not to be missed. Run, don't walk, to sign up for this class....it's FREE - what do you have to lose?? You can learn all about the class
HERE
and sign up while you're there.
Hope you all have a wonderful and blessed Thanksgiving - I know that I certainly have a lot to be grateful for! See you back here soon....