Yes - it's that time again - $1 Wednesday at JessicaSprague.com - woot! There will be LOTS of fun things on sale for only ONE BUCK - go check it out!
My favorite things are the templates - and Jessica's are the best - so detailed, so well thought out and they always come with lots of goodies and there will be TWO of them on sale for $1 on Wed.
Here's my take on one of them: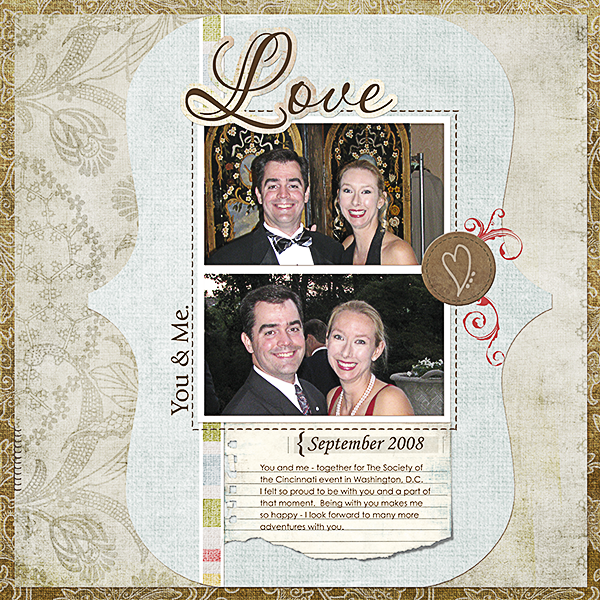 Isn't my hubby cute? Yes, I am lucky enough to be married to the cutest geek on the planet!
So - are y'all ready for Halloween? My kids are bouncing off the walls in anticipation - I think their blood sugar goes up just thinking about it. What are your kids going to be? So far, I have a cheetah, a T-Rex and a Martial Arts expert....but that changes daily...pictures on the final decisions coming soon.