I've been really cranking out the layouts - I have been so inspired by the amazing & talented people I have around me! Here are some of the new ones: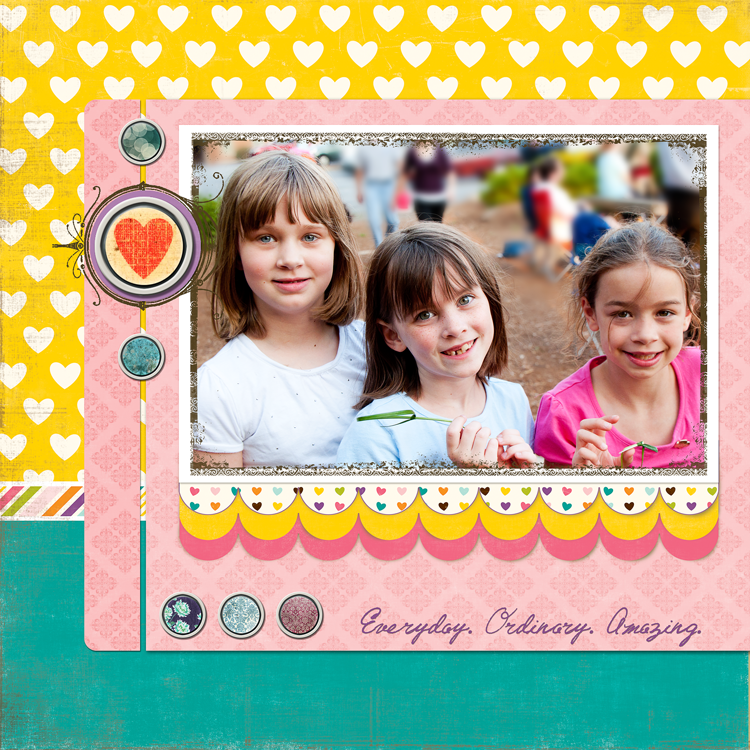 We three....
Splendid Fiins Flea Market Brads 2 - coming soon!
Little Girl Paper Pack JSprague - Template 02(left)
Looks like June has been all about Harper! Can't think of a better subject - hope you enjoy these little glimpses into the magical world of my little girl.....